Same, same is mighty lame.
The industry has stagnated. Wherever you turn, you'll meet games and features that are basically the same. We want to inject some 'Hell, yeah!' into this big blob of repetition. That's why we offer expectation-trumping games and platform innovations that stand out. Which, in turn, will give your players a richer experience and yet another reason to return.
RAW Arena was born in April 2022, when our sister company RAW iGaming bought Leander Games and their market-leading aggregation platform. Through RAW Arena, you get access to thirteen regulated markets (with more to come), massive amounts of data through the game intelligence tool Arena Sense, and the innovative games from RAW iGaming.
Life's too short to play COPIED games.
 Freedom of choice is nice. But you know what's better than having to wade through an ocean of games to find something above average? A hand-picked collection of truly wow!-inducing pieces of entertainment. At RAW Arena, we put quality in front of quantity and deliver innovative and differentiated games with high-performing mechanics. If customers are moths, think of our games as floodlights in a sea of candles.
ONLY THE BEST MAY ENTER THE ARENA.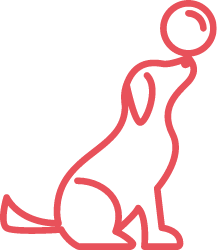 In dog years,
our platform is 91.
An aggregation platform shouldn't give you grey hair. That's why we have developed and refined ours for over 13 (human) years, with a proven track record of security, stability, and hassle-free integration.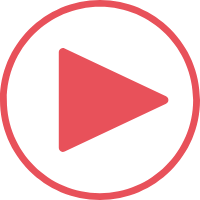 We like discussions,
but we like action more.
Trying to reach board consensus can make anyone bored. Our nimble, no-bullshit infrastructure allows for quick and smooth decision-making, integrations and contractual agreements.

Keep it simple,
operator.
Our experienced integration team quickly and easily plugs RAW Arena into your site, saving you a lot of hassle and freeing up your own team for other important work.
JOIN OUR FIGHT AGAINST
INDUSTRY MONOTONY.
We believe in delivering casino games that stand out. That requires people who stand out. Do you have the raw talent needed to create entertainment that revitalises, renews and reinforces the gaming experience? If so, check out our careers page. We're always looking for creative and innovative people!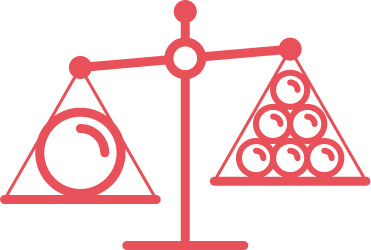 Challenge the status quantity.
We're here to do something about the status quo of game monotony. Through our aggregation platform, you get a quality selection of distinctively different games and highly innovative features, giving your players a superior gaming experience.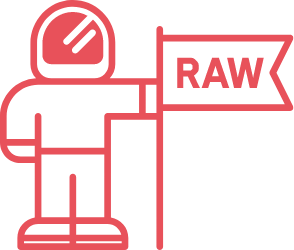 When Mars becomes a regulated market, we'll have our spacesuits ready.
RAW Arena provides you with a wide distribution across many regulated markets. On planet Earth, for the time being.